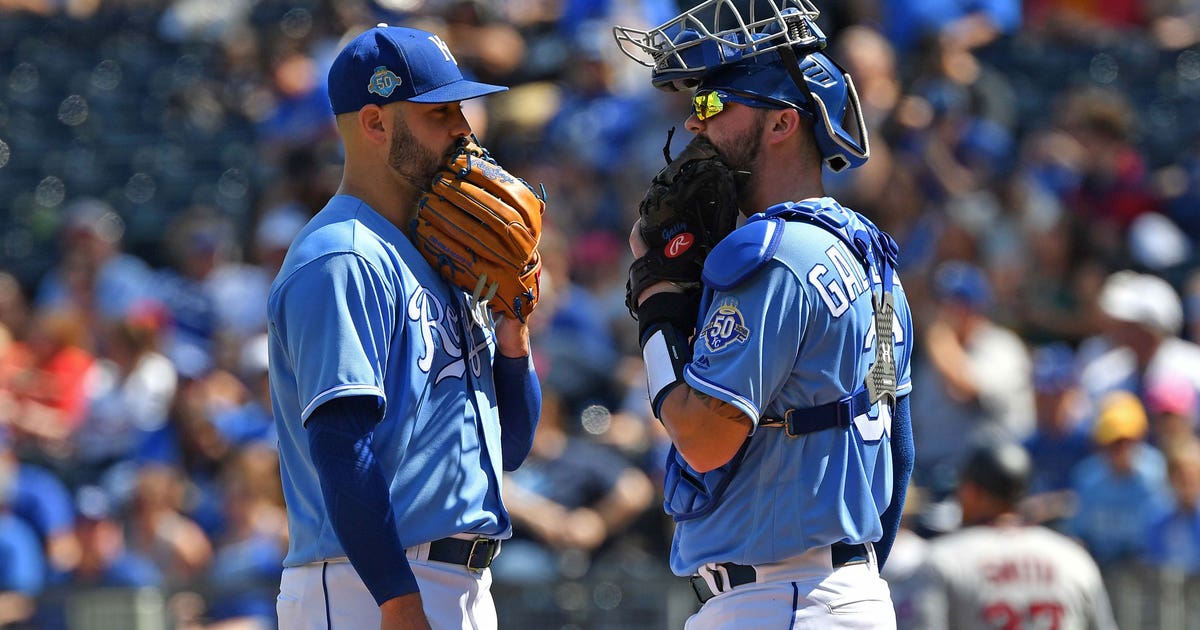 The Kansas City Royals reinstated Jakob Junis and Cam Gallagher prior to Sunday's series finale against the Chicago White Sox.
To make room on the roster, catcher Óscar Hernández was designated for assignment, and pitcher Ronald Bolaños was optioned to the team's alternate site.
Junis and Gallagher will both make their 2020 season debut on Sunday.
Junis held a 9-14 record with a 5.24 ERA and stuck out 164 batters over 31 starts in 2019. The 27-year-old righty missed time due to a positive COVID-19 test prior to the season.
Gallagher appeared in 45 games in 2019. He hit three homers and drove in 12 runs while mostly serving as the backup catcher to Martín Maldonado. Gallagher is also returning from COVID-19 injured list