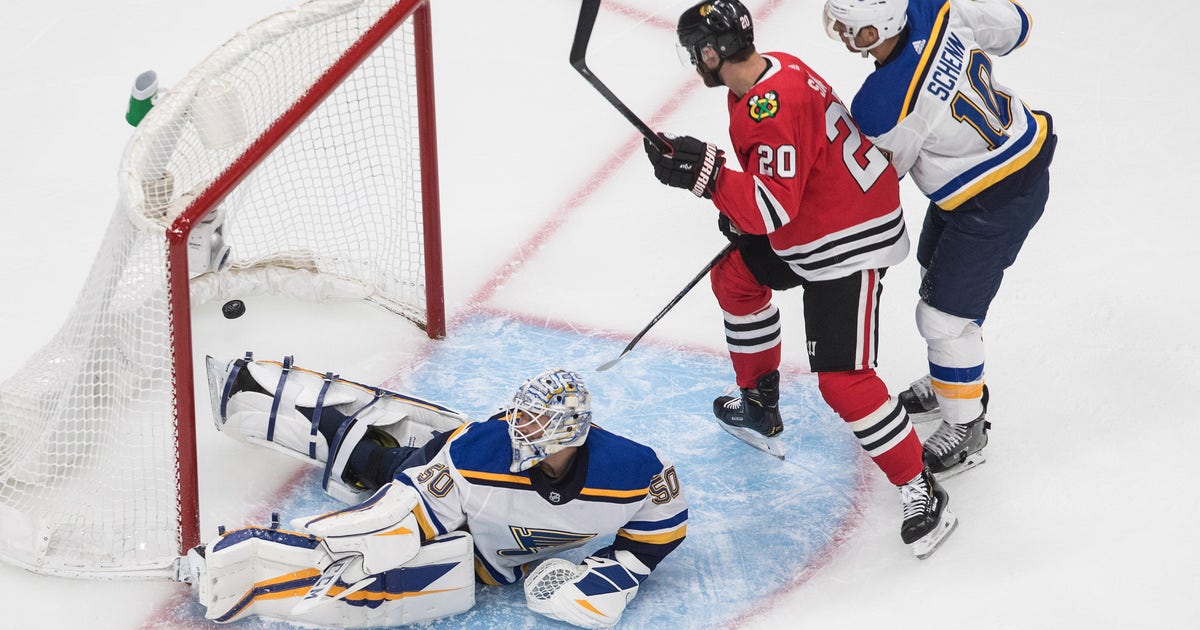 The St. Louis Blues were blanked 4-0 by the Chicago Blackhawks in the lone exhibition game before round-robin play begins.
Jordan Binnington was between the pipes for the first two periods. He held the Blackhawks scoreless in the first period but unraveled in the second. Brandon Saad and Dylan Strome each scored to give Chicago the 2-0 lead heading into the third.
Jake Allen took over for the Blues in the third period. Dominik Kubalik scored a pair of power-play goals and sealed the exhibition victory for Blackhawks.
The Blues fired 21 shots on goal but were held scoreless by the goaltending tandem of Corey Crawford and Malcolm Subban.
St. Louis will kick off round-robin play at 5:30 p.m. on Sunday against the Colorado Avalanche.